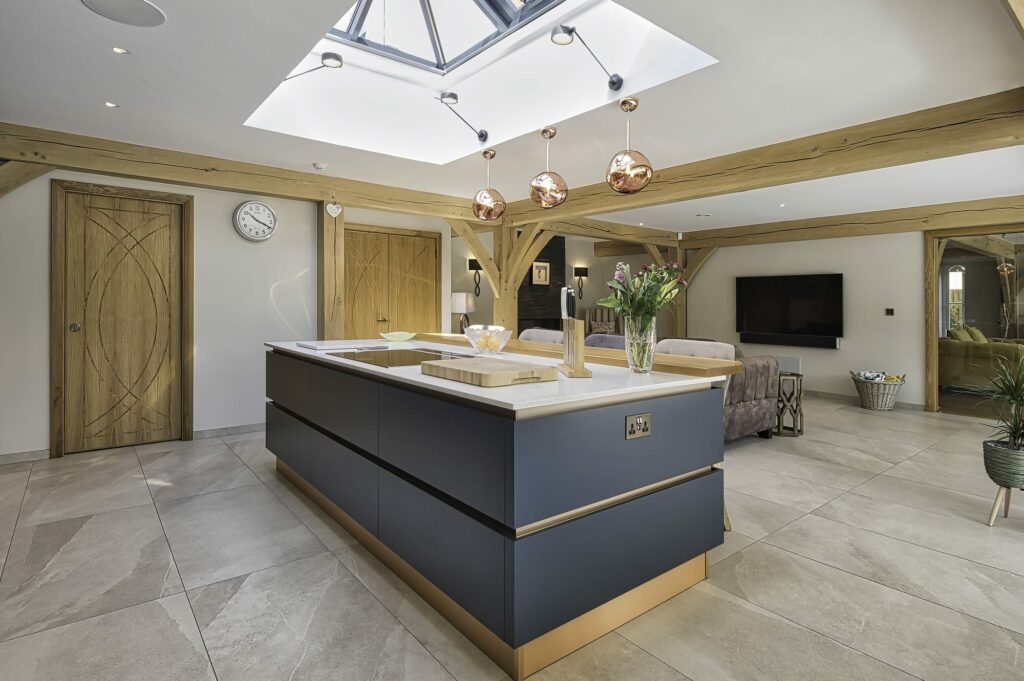 No Obligation Kitchen Design
At Stanford Design in Upminster we offer a no obligation design service where our friendly team of kitchen experts will work with you to achieve the perfect kitchen that exceeds all expectations. Our approach is very relaxed as we get to know you and begin to understand what it is you want and need for your new kitchen space. During this time, we will explore what styles you like, how you like to cook, and who else will be using the kitchen. From here we can start to make recommendations based on your personal requirements, such as appliances to compliment your design, your preferred cooking style, and your budget.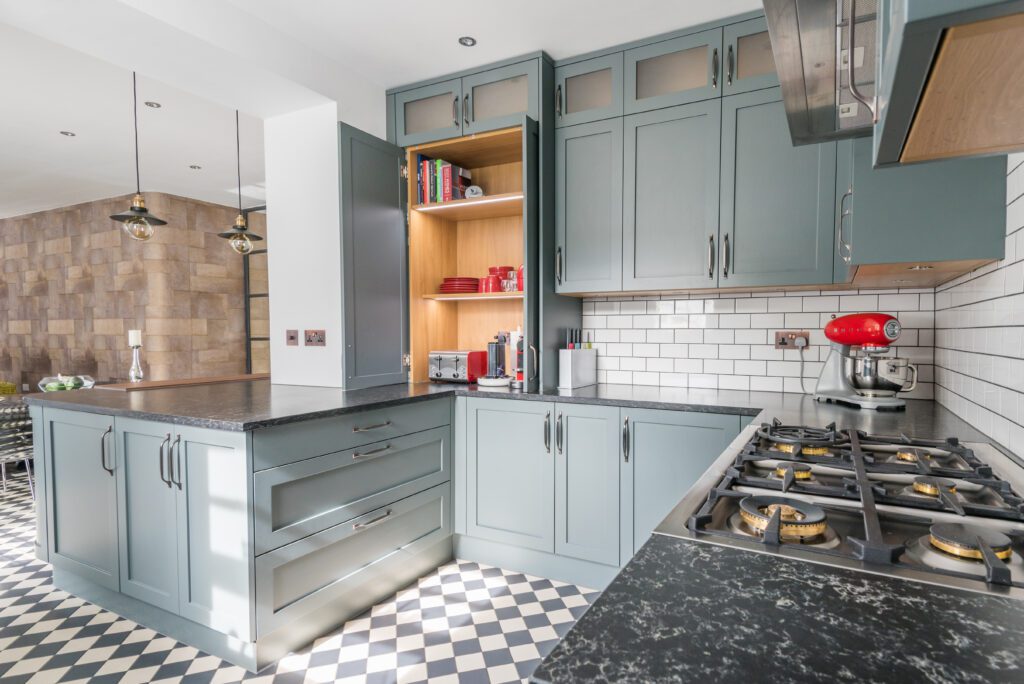 Working To Your Project Budget
At all times our approach is honest and open, as we want you to feel involved, informed and confident about the decisions you are taking. We will always go at your pace, offering support as required; This might mean working from architectural drawings you supply, or else if you need us to measure up then we can visit you at home. If you wish to tell us your project budget then we will always work toward this, choosing materials and finishes in line with what you have specified. Alternatively, if you prefer not to disclose your budget from an early stage, then we will create a design with mid–range product, appliances and worktops, which can then be amended as needed until we get to where you need it to be.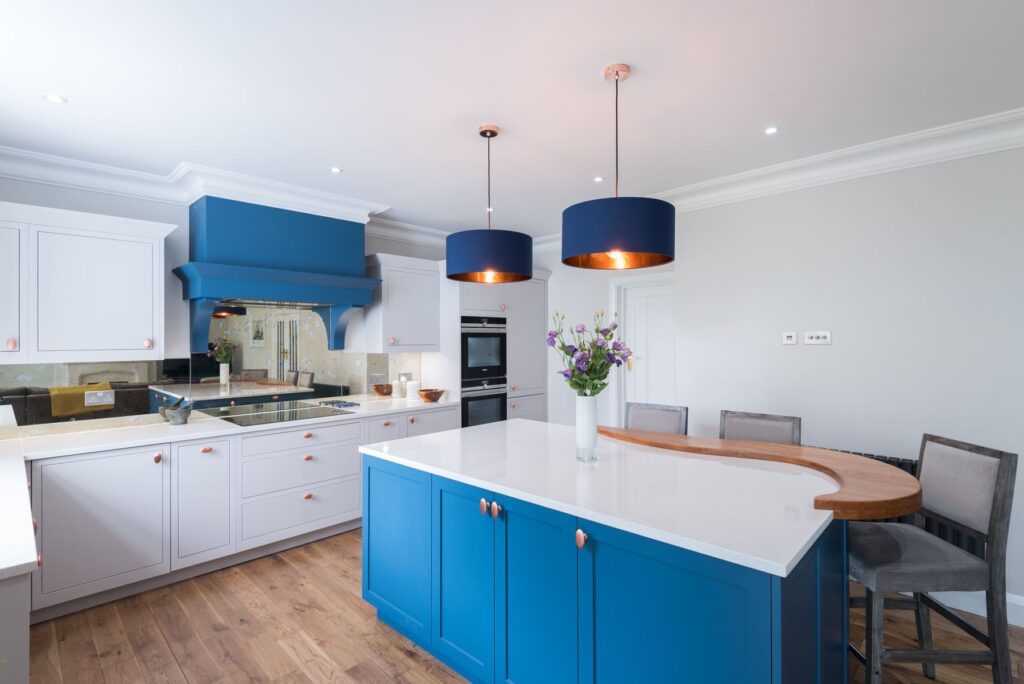 Ensuring The Perfect Kitchen Design
On completion of your designs, we will invite you back to our Upminster kitchen showroom where we will present these back to you. We use specialist software to create a plan view, along with full colour images offering a detailed perspective as if you're standing in the room. Our priority is doing all we can to ensure a newly finished kitchen that is exactly right for you, and so during this meeting we will welcome the opportunity for discussion and feedback so we can make any necessary changes.
For more information or to book our expert kitchen design service please contact us today.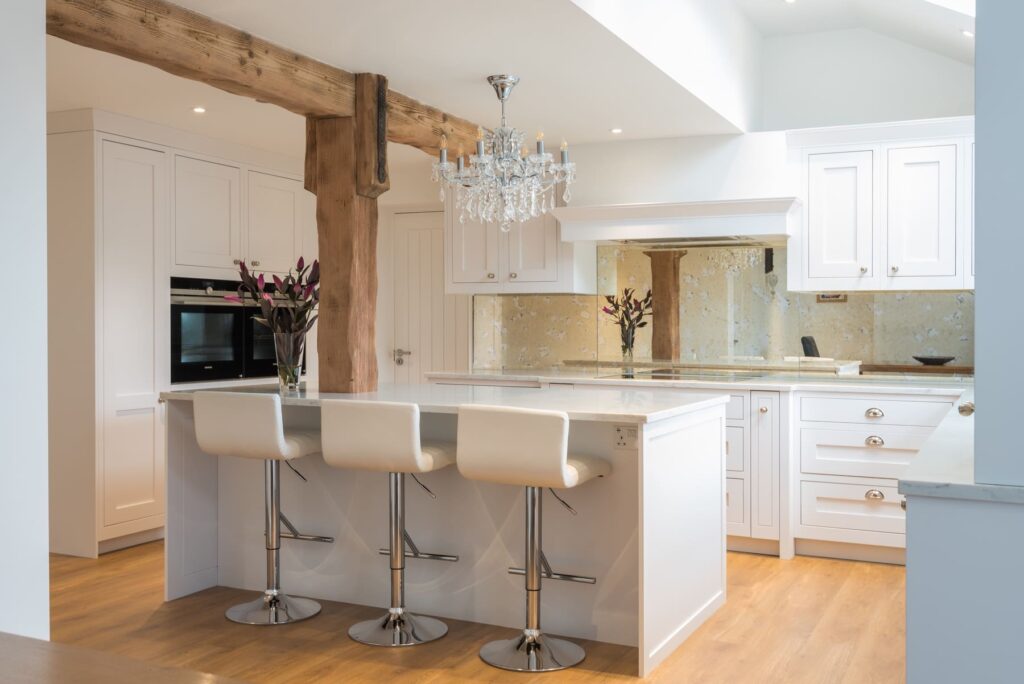 Book A Design Appointment