Luxury Painted Kitchens Billericay
Looking for a beautiful painted kitchen in Billericay? At Stanford Design in Upminster, we are experts in bespoke British kitchen furniture and offer a wide choice of luxury painted kitchens. Our ranges include every kitchen style from traditional to modern – and with everything in between. And as all our kitchen furniture is made in our own factory near Chelmsford, this means we have total control over the look and finish, creating painted kitchens in any kitchen colour and style you prefer.
Being locally made also means we can offer competitive local prices! To date, we have installed many unique and exquisite painted kitchens in Billericay and across Essex, including in Woodford, Shenfield, Hornchurch, Epping, Ingatestone, Loughton, and many more.  
To find out what we could do for you and your home contact us today.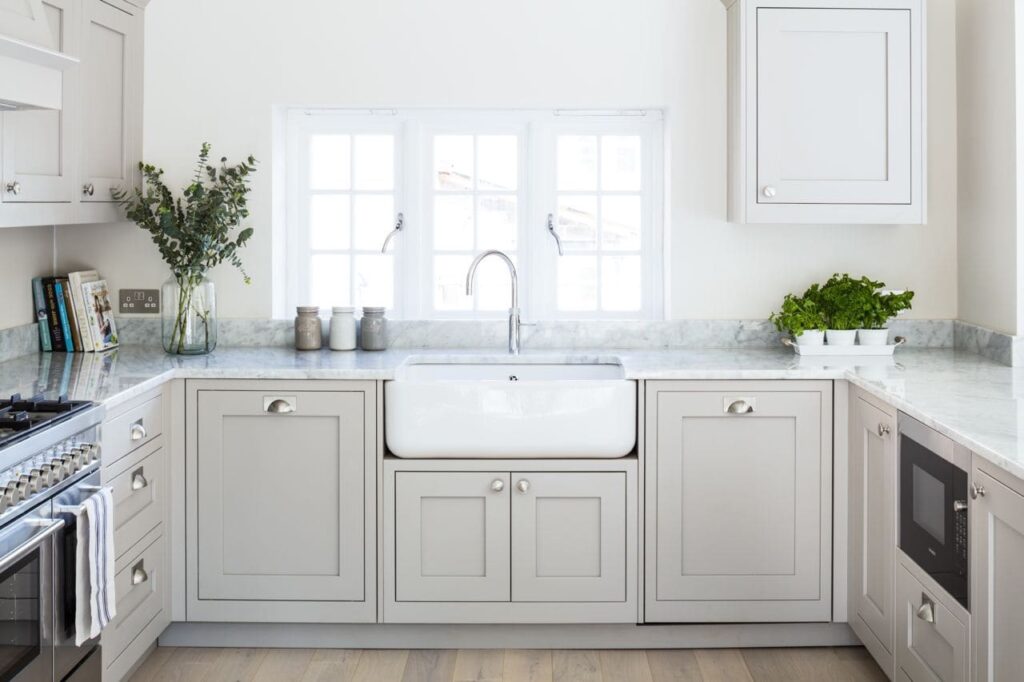 Light Painted Kitchens In Billericay
Light painted kitchens appeal for their fresh clean look, brightening a space to ensure a welcoming setting. At Stanford Design we offer an infinite choice of painted kitchen doors, available in any shade or colour tone. Popular light kitchen colours include, white, cream, taupe, light grey, as well as light pastel colours including blue, pink, green and even purple. Painted wood kitchens in light colours create a truly luxurious kitchen look that is fresh, elegant, and timeless too. Light coloured kitchens will also highlight the quality of our doors and finish, drawing attention to the finest of details which have been so carefully thought out and implemented by our expert team.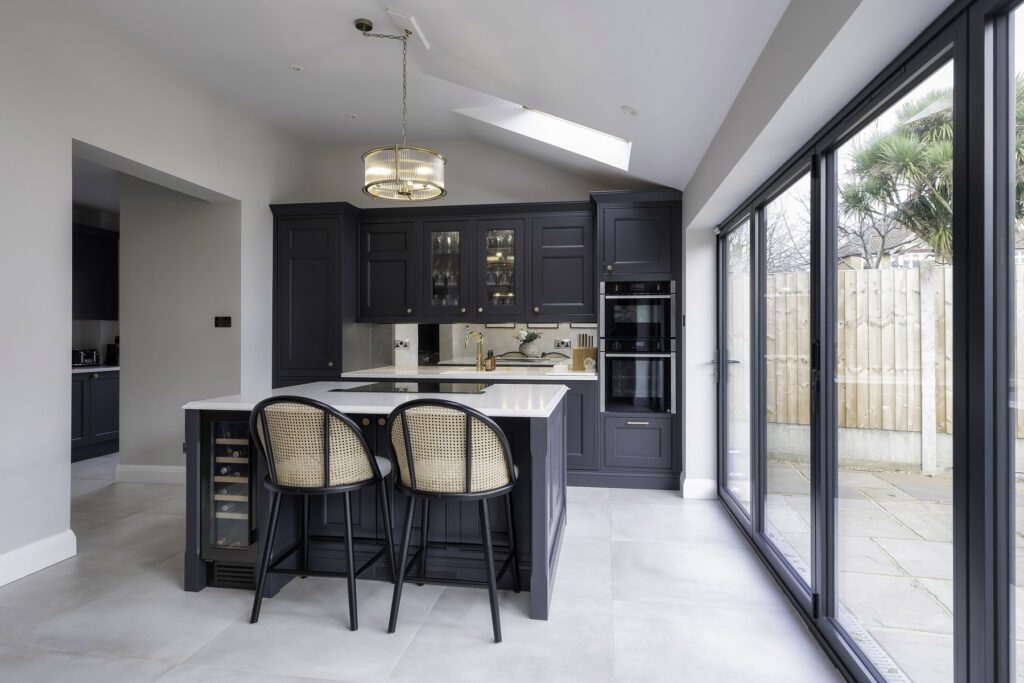 Dark Painted Kitchens in Billericay
If you're looking for a dark painted kitchen in Billericay, then our expert team revel in the challenge of creating unique and inspiring dark kitchen designs. Minimalist styles such as our handleless dark woods often require no embellishment for an understated finish, yet equally the layering of richly textured surfaces brings depth and character. Dark wood painted kitchen doors pair beautifully with other natural elements such as metal, glass, and marble, or even warm metallics to soften the look with an instant touch of glamour. Whatever look and feel you want to achieve for your dark kitchen design, our expert team will always take time and know the right questions to ask to ensure we understand and deliver on this.
Billericay Painted Shaker Kitchens in Any Colour
As mentioned, at Stanford Design in Upminster we can personalize your kitchen to suit your tastes and preferences. For a traditional or Shaker kitchen, this might include bespoke fitted and freestanding units such as pantries, larders, and pocket doors, or drawers that are extra wide or deep. Our bespoke offering also includes finishing your kitchen in any colour of your choosing.
Farrow and Ball's heritage colours are a particular favourite for the Shaker kitchen style, especially in rich shades of green, blue, and grey. Alternatively, as all our cabinetry is painted on-site in our Chelmsford factory, we can accommodate any special colours or design features you would like for achieving a showroom-quality finish. Your finished Shaker kitchen will be totally unique thanks to this personalization and acute attention to detail.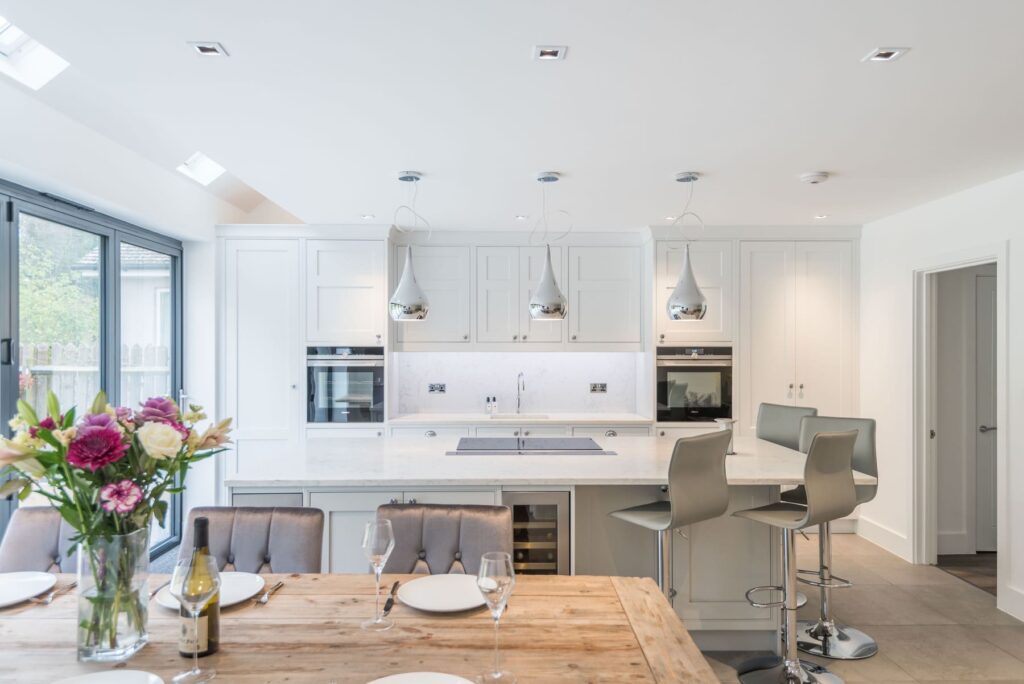 Transitional Kitchens: From Tradition to Modernity
Transitional kitchens bridge the gap between modern and traditional kitchen styles by combining elements from both – and the Shaker kitchen is the perfect embodiment of this. What this means for the Shaker kitchen finish is a highly versatile nature. It lends itself extremely well to other kitchen design styles, including modern and contemporary, whilst still leaving plenty of room for you to put your own stamp on your kitchen's look. For example, contemporary colours with oversized bar pull handles will accentuate the Shaker's clean lines, instantly transforming the aesthetic to a more modern appearance.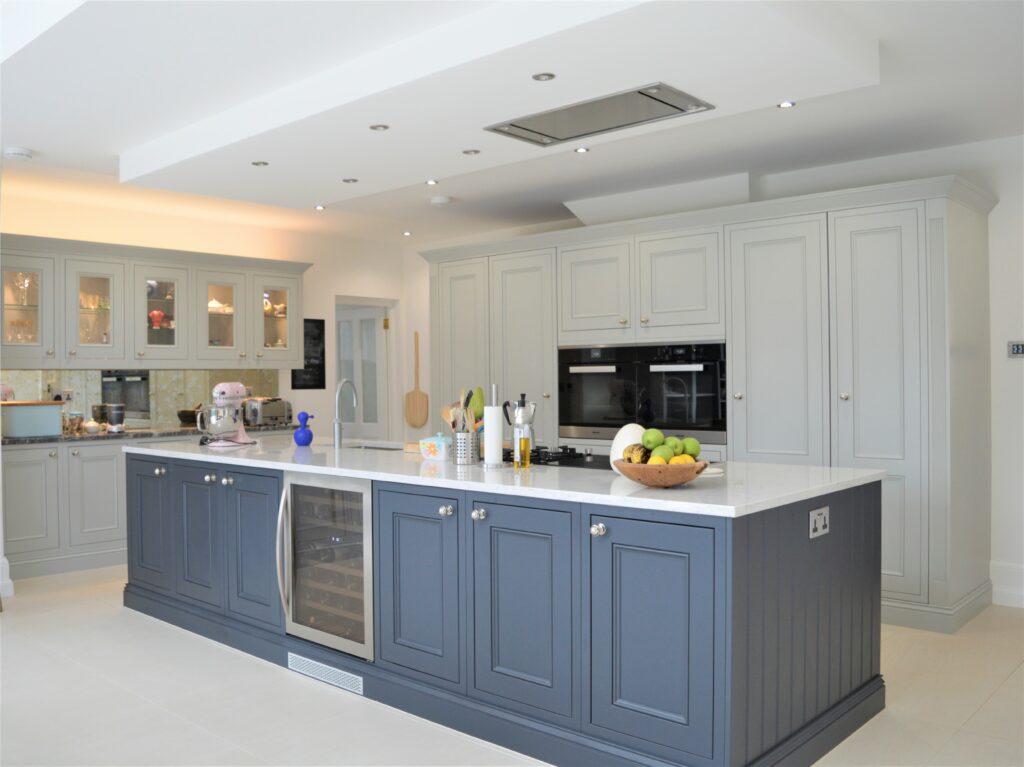 In frame Painted kitchens
Although in-frame kitchens have been found in homes for hundreds of years, their unrivalled craftsmanship, combined with the flexibility of colour and design in recent years has largely boosted their appeal. Built using traditional joinery techniques that require skill and attention to detail – such as our luxury dovetail joints – you can rest assured that your finished kitchen is timeless and long-lasting. And as with all our custom kitchens, an in-frame kitchen from Stanford Design offers a highly versatile choice, including unlimited colour options to help you fully customise your space.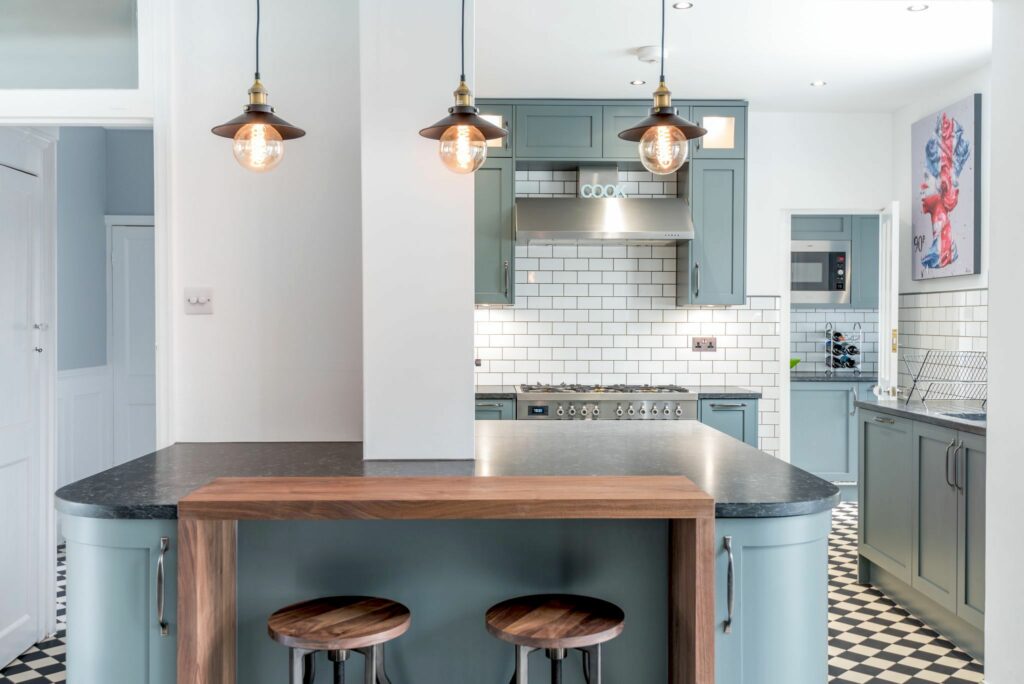 Discover Our Painted Kitchen Range in our Essex Showroom
If you are looking for your perfect painted kitchen in Billericay or the wider Essex area, then contact Stanford Design today. You will find a wide range of British painted kitchen options in our Upminster kitchen showroom, where you can see and explore the quality of our kitchens for yourself. We can even arrange for you to visit our kitchen factory and see how our kitchens are made. Thanks to the expertise of our Stanford Design team combined with the quality of our product, we are sure we can create a painted kitchen design that is right for you in every way.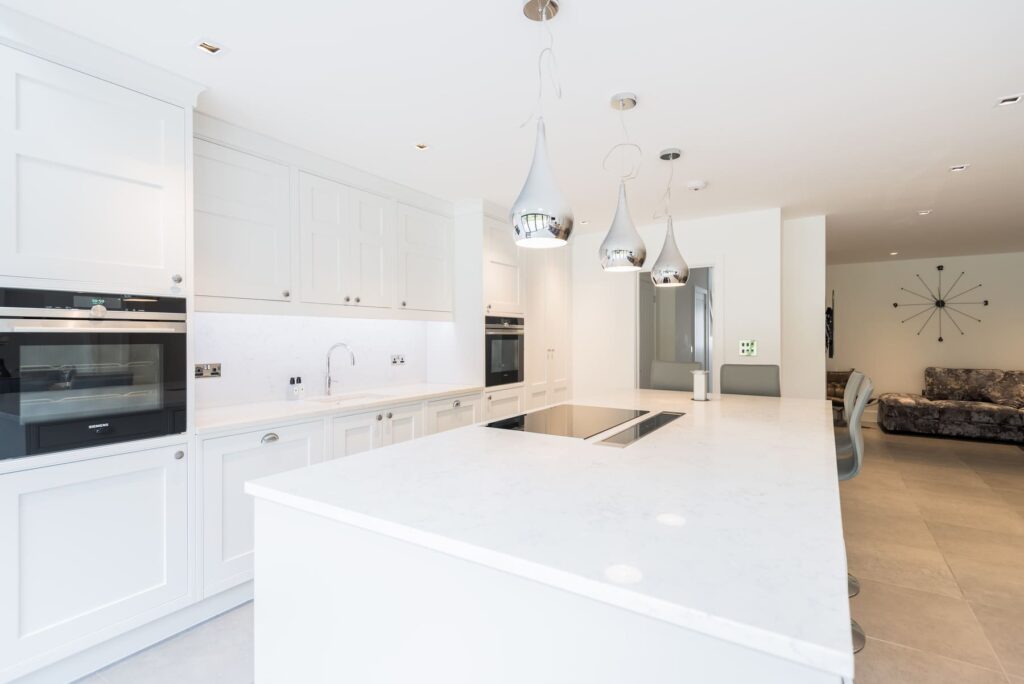 Book A Design Appointment