Shenfield Bespoke Kitchens At Stanford Design
Need a bespoke kitchen in Shenfield? …If you are considering a bespoke kitchen in the Essex area then you will already be aware that when it comes to kitchens, one size definitely doesn't fit all! They vary significantly in what people want to achieve, and in what they need in terms of fitting their available space. At Stanford Design in Upminster we truly understand this, and whilst our fitted kitchen ranges offer great flexibility, sometimes only something truly bespoke will do. To that end, when it comes to your kitchen design, Stanford Design can make you anything you want! Indeed, we have designed and installed many luxury bespoke kitchens in Shenfield and the wider Essex area, including Epping, Billericay, Woodford, Hornchurch, Ingatestone, and more.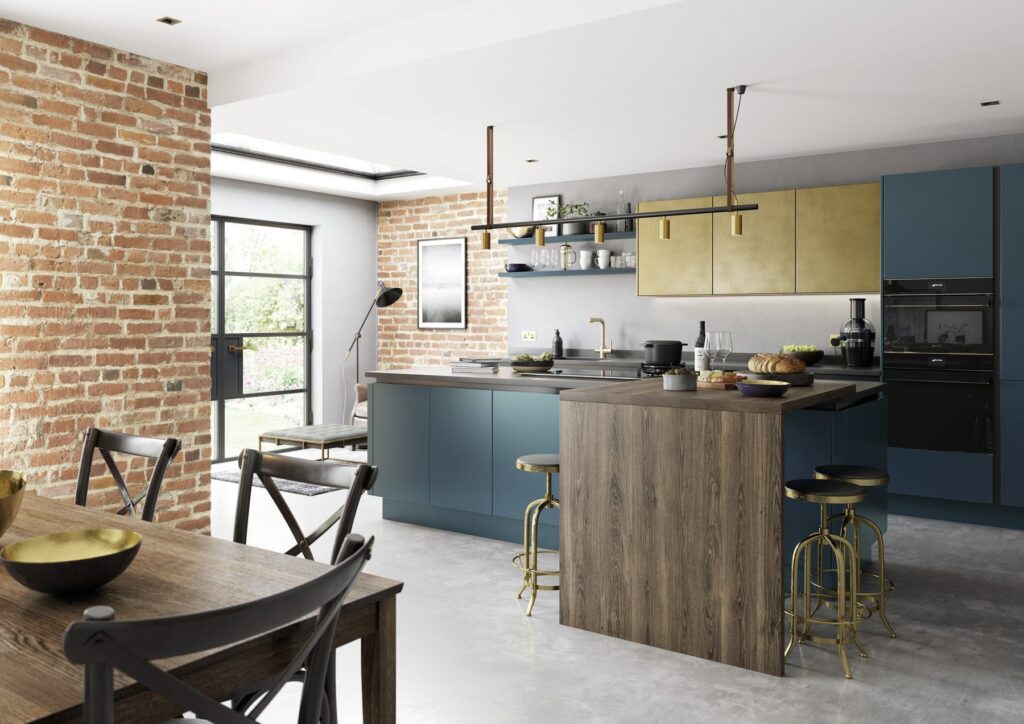 What Makes A Bespoke Kitchen?
A bespoke kitchen is a kitchen that has been specifically designed for a client, with the design being entirely unique to that client's requirements. Whereas an off-the-shelf or fitted kitchen may be identical or similar to many other kitchens in a lot of respects, bespoke kitchens are purposely tailored to fit a specific space.
Elements of bespoke kitchens typically include cabinets, units, glass, and worktops, with the accurate measurements and cut of each individual component resulting in a seamless kitchen fit. Of course, using the finest materials in their creation they provide a touch of luxury and exclusivity too. This is an offering Stanford Design pride ourselves in – delivering a high quality, professional bespoke kitchens service.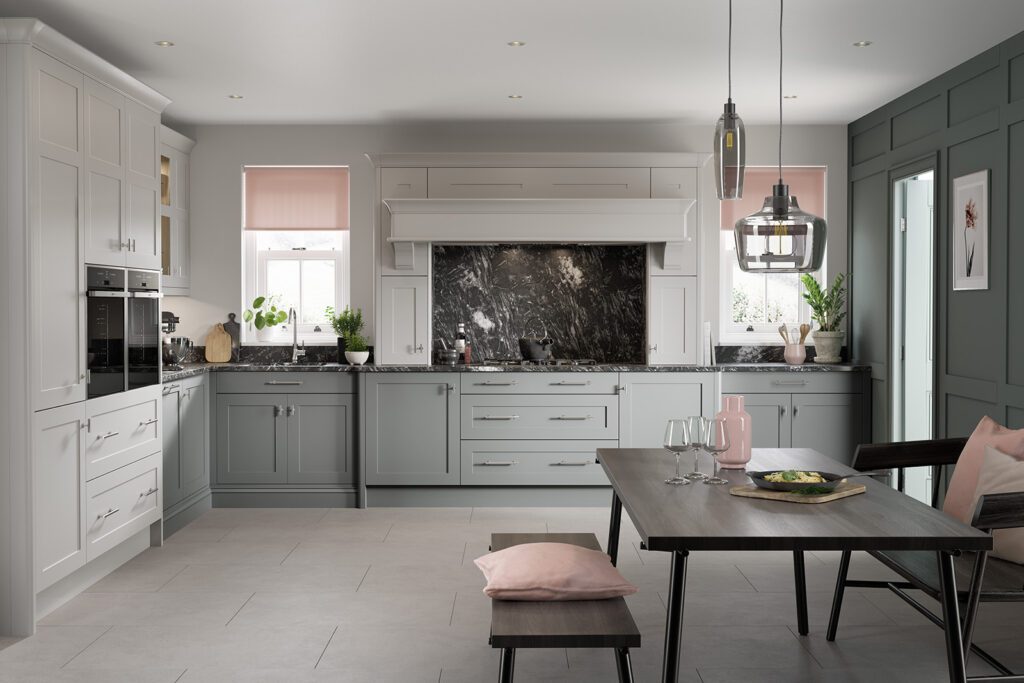 Shenfield Bespoke Kitchen Experts At Stanford Design
At Stanford Design we pride ourselves in our bespoke kitchen offerings – delivering a high quality, professional bespoke kitchen service for our clients. All of the kitchens we have designed and installed are entirely bespoke to suit our client's lifestyles and needs. Past bespoke furniture creations by Stanford Design include Shaker kitchen doors, as well as traditional English kitchens with dovetail drawers, top of the range runners, and non-standard cabinet heights.
Equally we have produced kitchen carcasses veneered in Oak, doors with brass trim, or fluted glass, perfectly finished with ornamental door handles. Our cabinet, worktop and glass options can be tailored to suit any space, and for those who have challenged us we have produced more bespoke features including unique worktop curves, statement kitchen islands with integrated radiators, and we have even designed kitchens with built-in housing for pets!
Whatever your personal kitchen wants and needs, we have an expert bespoke kitchen service in place to assist you in achieving them.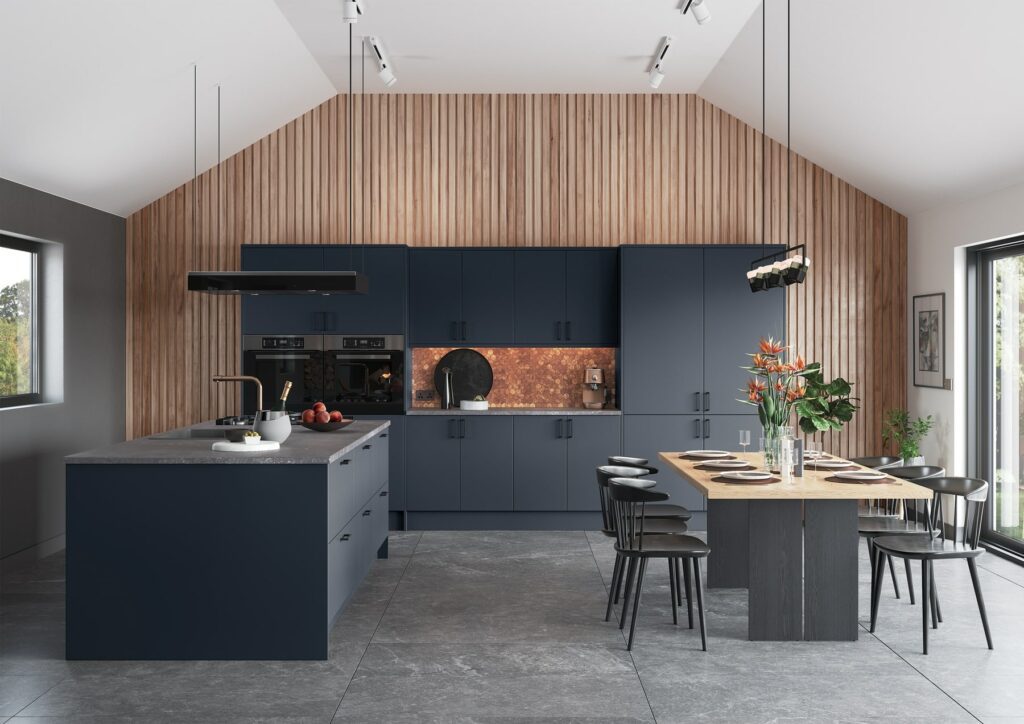 Why Choose A Bespoke Kitchen Design?
Bespoke kitchens offer more options and the freedom to create the exact kitchen look and functionality you want. The customised service allows you to make best use of your kitchen room shape and available space, compared with fixed cabinetry sizes which might otherwise force you to compromise on your design in order for all necessary kitchen components to fit. Instead, the bespoke kitchen is built to a specific order, so guarantees an exact and seamless finish.
In addition, you can maximise any awkward spaces – even if very small – and without leaving gaps, as can sometimes happen with lower grade kitchens. All kitchen components are precisely built to an extremely high standard of quality which makes for a longer-lasting kitchen and provides a luxurious feel. This combined with its being a one-of-a-kind, impressive bespoke kitchen in Shenfield can even add value to your home should you ever wish to sell.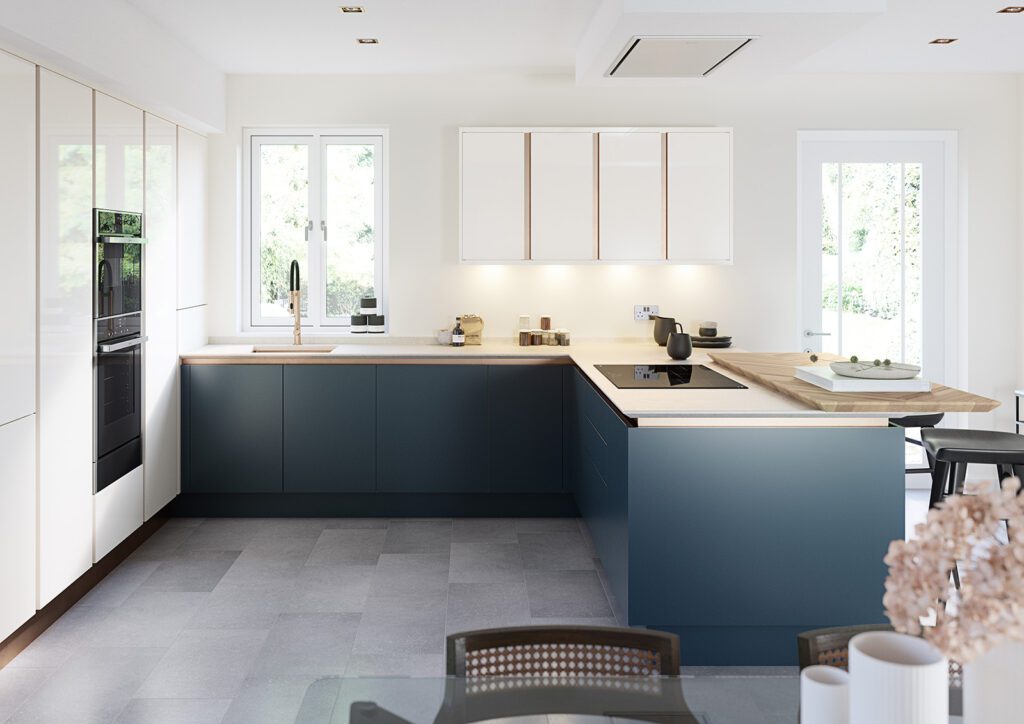 Are Bespoke Kitchens More Expensive?
When people hear the phrase 'bespoke kitchen' they often assume this will be extremely expensive. And yes, bespoke kitchens are typically more expensive than standard kitchens because of the quality of design, as well as the materials and manufacture processes involved in their creation. However, the cost of bespoke kitchens can vary significantly depending on the fixtures, components and finishes you choose for your design- but it can also vary significantly between different retailers, with smaller, independent companies such as ourselves at Stanford Design being able to offer more competitive prices than many well-known, larger kitchen companies.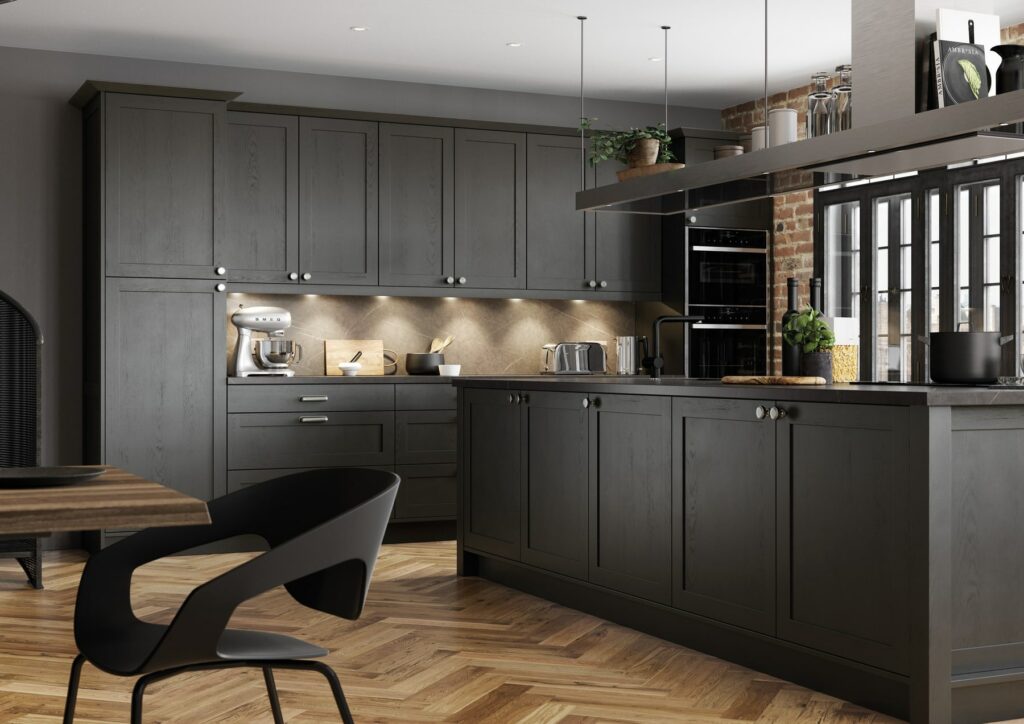 Is A Bespoke Kitchen Worth The Cost?
With bespoke kitchens, we know that choice and flexibility are the main appeal. And with so much money invested in the purchase of a property, most people will want to ensure that they get exactly what they want within it. This includes a kitchen that is both ergonomic and efficient in use. And especially for homeowners who are looking to create a unique impression, having the freedom to choose everything from the cupboard layout to the colour of individual taps can be an extremely attractive proposition- and also good fun too! If you are looking for choice, luxury, and a kitchen to make you feel that you've been given the very best for you and your home then a bespoke kitchen will always be worth it.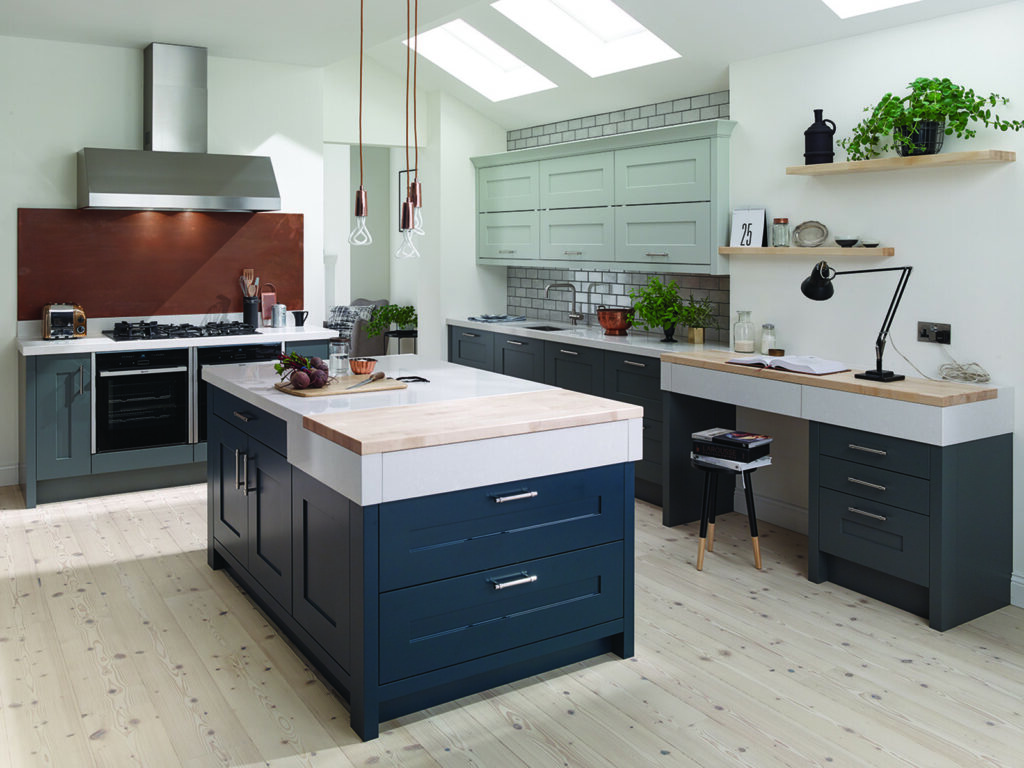 Want To Know More?
If you need a bespoke kitchen in Shenfield, and would like more information then please contact our friendly team at Stanford Design, or book an appointment to visit our luxury Upminster kitchen showroom. We offer a free kitchen design service, whereby we will discuss your tastes and requirements in detail in order to come up with the perfect bespoke kitchen solution for you.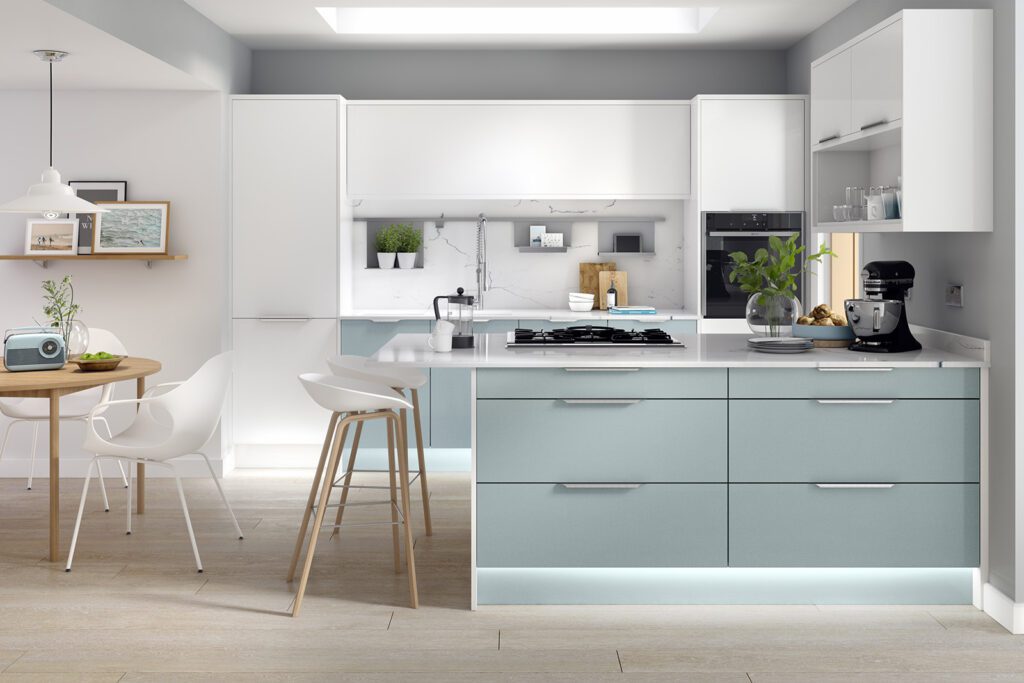 Book A Design Appointment